The media have settled on the message that this was rare, even though from the same mouths it has been noted that last Saturday there was another bombing that resulted in casualties. So bombings are not rare nor unexpected in the cities of Iraq.
Videos below shows when the 2nd bomb goes off followed by the aftermath (BE WARNED 2ND VIDEO IS GRAPHIC), then some pictures taken from the scene and then the article from the BBC…
At least 20 people have been killed and 40 others injured in a twin suicide bombing at a crowded commercial area in Iraq's capital, Baghdad, officials say.

The bombers blew themselves up at a clothing market in Tayaran Square as they were pursued by security forces.

The last deadly suicide attack in the city was in January 2018, when 35 people were killed in the same square.

No group has said it carried out the latest attack, but suspicion will fall on the jihadist group Islamic State.

The Iraqi government declared victory in its war against IS at the end of 2017.

However, sleeper cells continue to wage a low-level insurgency in the country, operating mainly in rural areas and targeting security forces.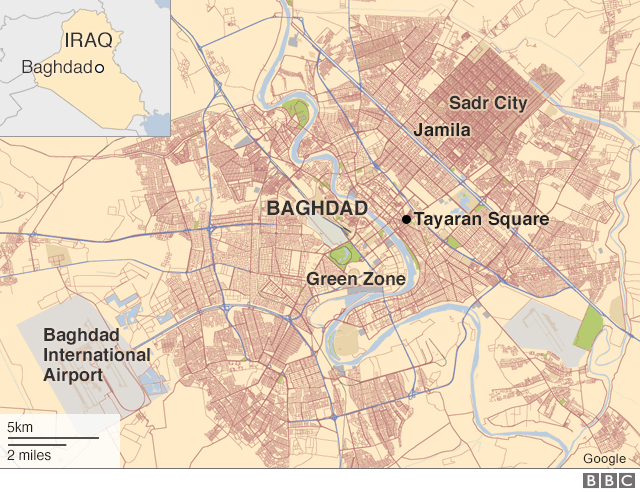 Iraqi military spokesman Yehia Rasool said Thursday's attack was "carried out by two suicide bombers who detonated themselves when pursued by security forces" through the Bab Sharqi area.

The bombers targeted an open-air market for second-hand clothes in Tayaran Square, which was busy following almost a year of coronavirus-related restrictions.

A video posted on social media purportedly showed the second bomb exploding among a small crowd in the area. Other footage showed bodies strewn across the ground in the aftermath.

Ambulances rushed to the scene to take the many wounded to hospitals across Baghdad.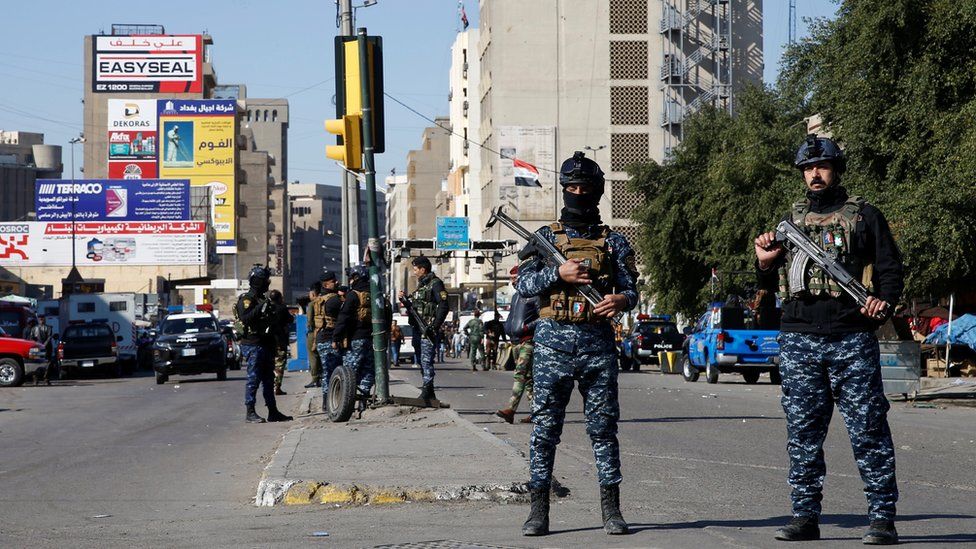 Such attacks have become rare in the capital since the military defeat of IS by Iraqi security forces, who were supported by a US-led multinational coalition and Iran-backed paramilitary forces.

IS once controlled 88,000 sq km (34,000 sq miles) of territory stretching from eastern Iraq to western Syria and imposed its brutal rule on almost eight million people.

The latest violence comes days after Iraq's government said an early general election would be postponed from June until October in order to give electoral authorities more time to register voters and new parties.